Welcome to Southeast Toyota Finance
Southeast Toyota Finance is the captive finance company for 177 Toyota dealers in Alabama, Florida, Georgia, North Carolina and South Carolina. The company offers a broad range of products and services to automotive dealers and consumers.
Careers
Workspace Benefits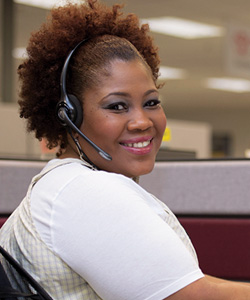 At our offices in Deerfield Beach, Fla, Earth City, Mo., and Mobile, Ala., our associates can visit an on-site medical center, credit union and gym. Now that's convenient.
Diversity
Keys to our success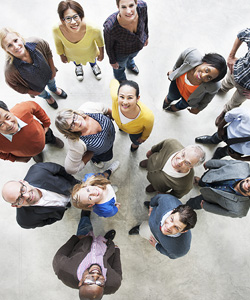 We believe diversity is an opportunity, not an obligation. Our associates are the engine that drives us forward, and we are committed to maintaining a work environment where every contribution is respected.
Strength in numbers
Best Companies to Retire From
according to Fortune Magazine
+
Hours Volunteered
by Associates of Southeast Toyota Finance and their parent company
Associates
at Southeast Toyota Finance
A career with benefits
Core Values
CONSIDERATION
We encourage different perspectives and treat people with respect, honesty and fairness.
COOPERATION
We make our strongest contributions through collaboration and trusting relationships. By sharing knowledge, resources and talents, we make each other better.
COMMUNICATION
We stay connected and engaged through the open exchange of ideas, information and honest feedback.
INNOVATION
We prepare for the future by taking risks, learning from our experiences and finding new ways to do it better.
ACCOUNTABILITY
We treat this company like it's our own and excel by expecting and delivering the best of ourselves and our teams.